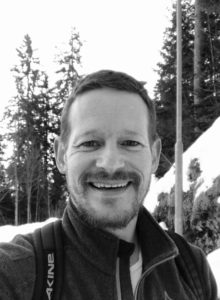 My name is Mikan van Zanten. I was born in The Netherlands in 1975. When I was 8 years old my family moved to Taiwan, where we lived for about 4 years. Whilst there, I learned English as a second language and picked up an American English accent. I came into contact with many different cultures, with children of over 100 nationalities attending my school, and traveling the world during summer breaks. After Taiwan we moved back to the Netherlands, where I attended high school and subsequently university. I received a Bachelor's and Master's Degree in Econometrics, with a specialization in Quantitative Finance, from Tilburg University. Later on, when experience allowed it, I became a CFA-Charterholder, and subsequently a Board Member and then President of the Netherlands CFA Society.
In terms of the financial services industry, I worked for one of the largest pension funds globally for several years as one of the first employees in the Private Equity Department. In 2000, I joined the Rotterdam-based global asset management firm Robeco as a founder of its Private Equity business. Over the next 13 years, I was responsible for almost all aspects of building a business, and I lived in New York for several years. More recently, I was the Managing Director for Robeco Luxembourg for several years, involved in managing UCITS funds, and have also been a Chairman and Director for several Alternative Investment Funds.
During this time in the financial services industry, I also spent time enhancing other skills. I took a Reiki Level I course, and several years later a Level II course, followed by an initiation as Reiki Master in 2014 after a one-year apprenticeship. Additionally, I followed a coaching course in 2013 and commenced coaching that year.
I love traveling. I have been to many countries, including some of my favorites Antarctica, Japan, Nepal, India, the U.S., Canada, Russia and Mongolia. I enjoy meeting new people, and experiencing different cultures and their sights and sounds. I am also an avid racquetball player.